SEASON LONG WORM PROTECTION FOR YOUNG ANIMALS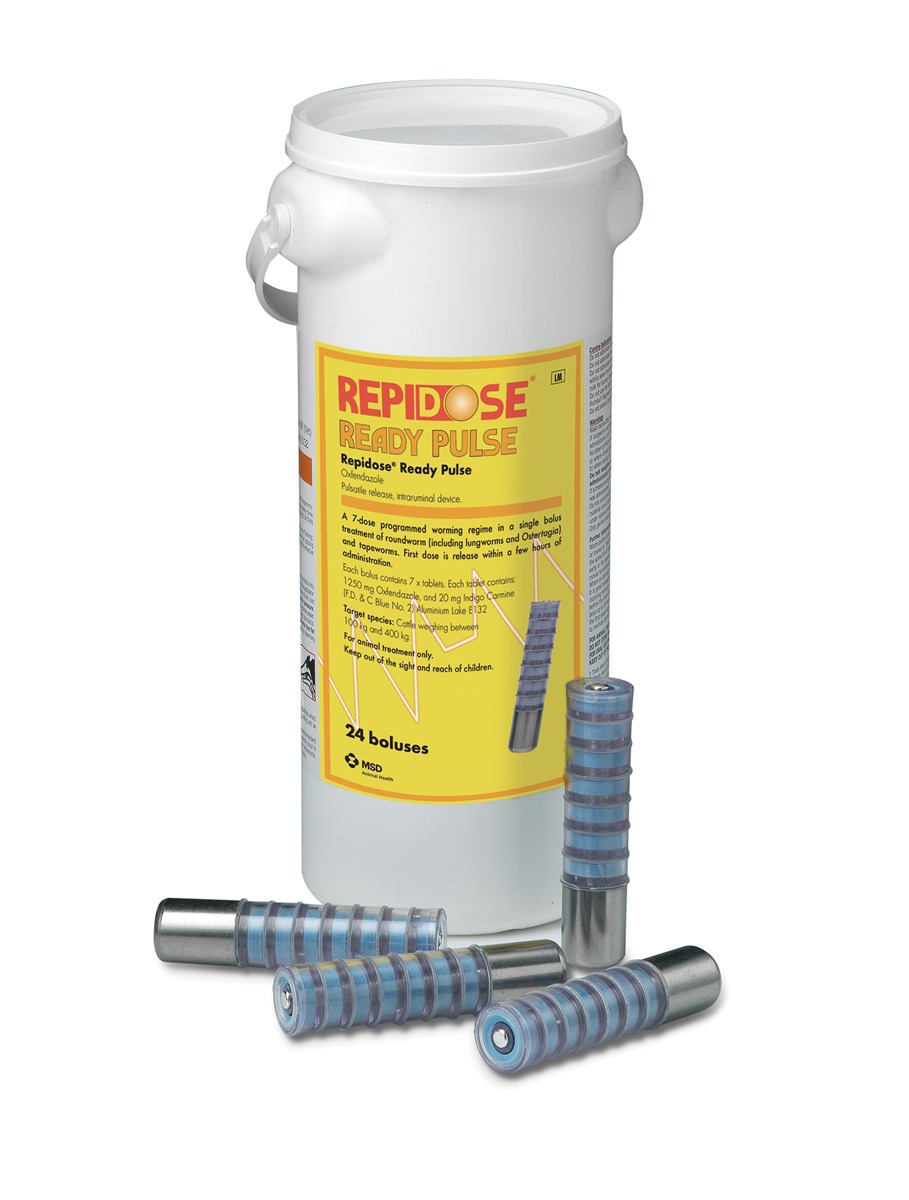 REPIDOSE is the only bolus on the market for the prevention and treatment of lungworm (Hoose), stomach worms and gut worms. The bolus is divided into seven individual compartments or chambers. Every three weeks, a therapeutic dose of the anthelmintic oxfendazole is released into the animal's gut. This kills worms at all stages of development.
Suitable for calves and yearlings up to 400kgs.
With 21 weeks cover the bolus is ideally suited to grass-based systems. It is the ideal worm control solution for replacement heifer rearing especially where the animals are grazed on an out-farm with limited handling facilities
ALLICINE GARLIC BOLUS FOR COWS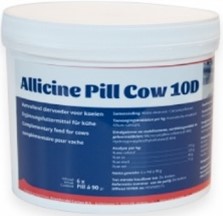 A natural product used extensively in Holland when cows are detected with a high cell count, or a high temperature. Allicine is a 100% natural feed additive extracted from garlic.
Allicine bolus can be used for treatment of:
High somatic cell count

Subclinical mastitis

Clinical mastitis

On cows with recurring mastitis
Allicine is a natural withdrawal free alternative to antibiotics so there is no withholding of milk or no paperwork.
IMPROVING COW CONCEPTION RATES AND FERTILITY
Vitamins & minerals are vital for cow fertility. As farmers strive to improve milk production, often the reproductive performance of the cow is jeopardized. This is commonly due to the cow prioritizing the use of nutrients to maintenance (survival of the animal) and lactation prior to the needs for reproduction. If Inadequate amount of Vitamins & minerals for cow fertility are consumed then reproduction is drastically reduced.
THE ALLSURE RANGE is the ultimate trace element supplement for farm animals providing up to 6 months of minerals. Boluses are designed to provide to grazing cattle and sheep their dietary needs, the bolus slowly dissolves from a constant surface area, thus providing a continuous supply of trace elements and vitamins to the animal. The boluses dissolve completely, leaving no residue in the rumen.
HI PHOS FERTILITY is a liquid mineral containing concentrated phosphorous, zinc, copper and selenium mix. Hi Phos fertility is for supplemental feeding throughout the breeding season through application in the water trough. Additional liquid Iodine can be also added.